Early Career Researcher Guide
Being an early career researcher is tough.
There's a vast world out there to explore, and that's exciting. But there are also a lot of areas that might be new and difficult to navigate. The world of publishing is one of those examples. Because the world of  publishing can be quite scary, we've gone through our catalogue of articles and compiled a list of blog posts that we feel might be beneficial to an early career researcher.
What is the submission process like?
To help address this general question, we've put together an interesting article on what some of the common questions we receive about the submission process at MDPI. We go through seventeen different common questions, ranging from "what do manuscript statuses mean" (more on this later) to "what discounts are available". For early career researchers, having a handy FAQ is extremely valuable. With so many issues to deal with all at once, an early career researcher should try to avoid stressing out about minor issues.
The first paper an early career researcher submits
It's an exciting and stressful time. But take heart in that the process will get easier over time. You'll be more familiar with the process. You'll learn from previous attempts.
In a fascinating look back, we had the opportunity to ask three award-winning academics to look back on their first paper as an early career researcher. They share valuable insight about the writing process, criticism, and the importance of networking.
As Dr. Viknesh Andiappan notes,
"It was a process of learning and understanding how good research papers are written. I remember feeling satisfied and proud of my achievement as there was a lot of hard work and effort put into producing it."
Learn more about what they said in our interview.
How to improve your research paper
While content and data are very important, the writing of your paper and how it is put together is also really important. Over the years, many submissions have been rejected because they fell short of basic expectations or weren't put together properly. The initial review of a manuscript needs to assess whether or not the work is worth publishing. Remember, if a text is unclear or difficult to understand it might be rejected.
In one of our more popular guides, we clarify 20 different ways that you can improve your work for submission.
These tips are intended to help you arrive at a polished and straightforward article. This can lead to a higher chance of getting approved for publication. Advice in this article ranges from ways that you can choose a good title or write an interesting abstract, to the writing process itself and applying a template to help you keep your paper organized.
As an example, Katherine gives handy advice on topics like focusing the scope of your research paper.
"Some journals or Special Issues have broad scopes, while others are narrower. Research papers need to fit well within the range of the topic. This can sometimes be as simple as adding a paragraph of context to cement your paper's relevance."
What to expect from publishing
The short answer is stress. There are deadlines. People will be criticizing your work. Academic editors will be asking you to make changes and update things often. And all you want is to hand your work off to someone else and have them publish it. Because it can be a really stressful time, we've put together a brief primer for you to read about the process. We give you some specific advice about what you can do to make each stage of the process to stay a little more relaxed.
We also do our best to give you a general idea of what is coming later on in the process so that you can prepare for those things and not be caught off guard when those stages arrive.
The longer answer though is that you can expect a valuable set of lessons that you can carry with you throughout your career. Like most things, the first time is always the most nerve-wracking one. After you have had this experience, you will remember it and grow.
Just in case though, we're going to make sure that you have many useful tools at your disposal.
A guide to manuscript statuses for early career researchers
When you've published a dozen papers in different journals, you have a good sense of what any given stage of the publication process means and how long they take. Even when journals use different "statuses", you'll be able to generally figure them out regardless. When you're new to publishing, sometimes these can be a bit confusing. Worst of all, you don't have a sense of how long any given stage might last for.
What's the difference between "pending editor decision" and "pending decision"? How long do these stages last? In what order do they occur?
This article is about MDPI statuses specifically. But most, if not all, of the examples we talk about can be translated to other journals. Because publication or research is usually a fairly standard process, you can use this guide to get a sense of when something is taking a long time or whether or not it's within a standard window.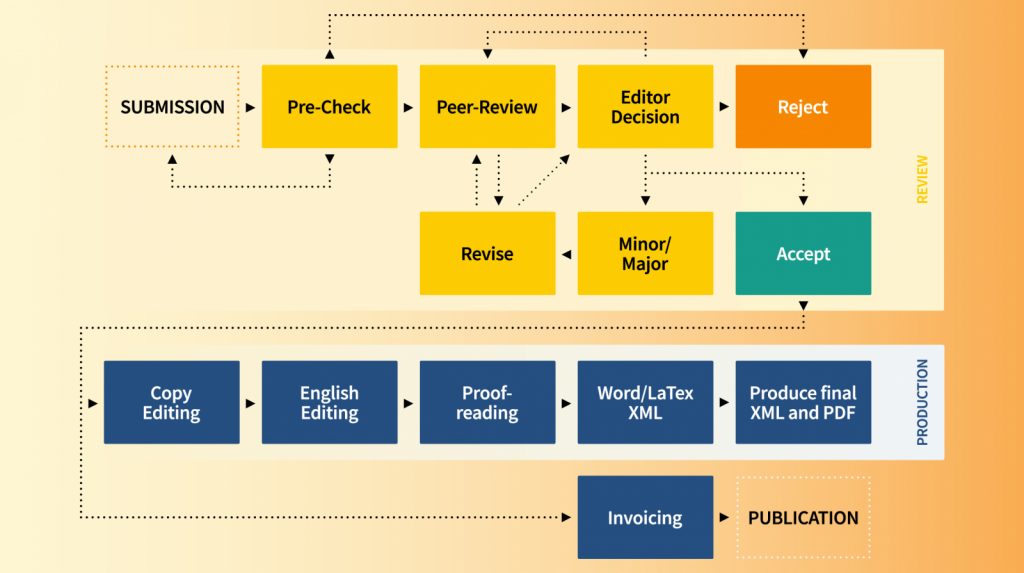 The different terms used in the publication process can be hard to figure out. Take a look at this flowchart to get a sense of the overall process.
Remember that MDPI prides itself on our publication speed. Remember to take values with a grain of salt if you're looking at other publications. If you ever have doubts about how long something is taking, send an email to the editorial office of the journal you submitted to. They don't mind answering your questions!
What to expect from a manuscript status
One of the first stages in the publication process for any paper submitted to an MDPI journal is "pending review". This is one how this status is explained.
The Editorial Office has received the manuscript and it is being pre-checked.
It usually takes 1–5 days. Delays may be a bit longer if the Managing Editor needs to double-check any information. Please contact the Editorial Office if it has been five business days and an Assistant Editor has not yet been assigned to your submission.
With a rough estimate of time and a course of action, you can see how handy this article can be.
English editing
English can be tricky, and many times seasoned academics need a helping hand when it comes to communicating an idea clearly and concisely. If you're submitting your work for review, making sure the the English is fine can help a lot. Academic editors and reviewers need to understand the ideas—so write simply.
Editing can be expensive though. It's not always something that everyone can afford right away. Sometimes, English editing can be included as part of the publication process, but if you need multiple rounds it might be an out-of-pocket expense. In order to help the authors of research papers, early career or otherwise, we have put together a series of articles that goes in to detail about how to edit your work.
Have a look at these manuscript editing techniques. If you need help with references, we have an article on that as well. As many peer reviewers have told us before, clear and properly done references can make the difference between a manuscript being accepted or rejected. Make sure that you pay attention to them.
Do you want someone to edit your work?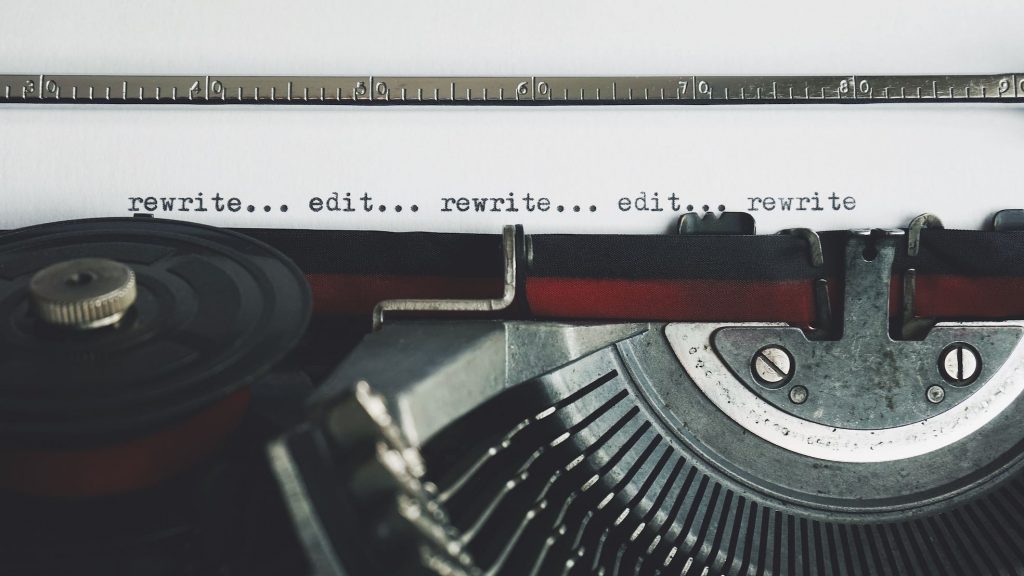 While we strongly encourage authors to use whatever tools are at their disposal so that they can improve their own work, sometimes there are other factors that are at play. If you don't have time or would prefer a professional editor to review your work,visit MDPI Author Services now for a free estimate for fast, accurate, and professional editing.
An early career researchers guide to LaTeX
LaTeX is a like a word processor. But it's not. Actually, it's like HTML. But not exactly.
Looking at a LaTeX editor and compiler can be kind of terrifying because of the visual complexity of a document. Don't worry. We have two articles for you to help you along with this. LaTeX is what you would all a type-setting language, but unlike MS Word, it uses code to define the style of a document. It usually results in a much better document overall, but suffers from a bit of a learning curve. In the first article, we go over some general information about LaTeX.
We cover why you might want to use LaTeX as opposed to Word, and provide some really handy resources to learn more about how to use LaTeX properly.
If you just want a simple and straightforward explanation to questions you might have about LaTeX commands, how to do specific things, or how to use templates, Katherine Bosworth has written a handy guide with lots of useful explanations. Especially in the context of MDPI journals, this article is a very valuable resource for any early career researcher to have at their disposal (if they are using LaTeX).
Between these two articles, early career researchers will have access to a lot of very useful information to make LaTeX easy to understand.
More in-depth learning about LaTeX
A really valuable place to go looking for more information about LaTeX is the LaTeX Project. Here you can find a great deal of in-depth information about the language and how to use it effectively. You can even find guides in different languages (Japanese and German, for example) so if you are more comfortable learning in a different language there might be a guide for you there!
Challenges and opportunities as an early career researcher
Early career researchers face many new challenges, but they are also presented with many opportunities. The internet has broken down barriers between academics, allowing early career researchers to network online and form strong working relationships.
Nat Kelly takes us through five different challenges and five different opportunities for early career researchers.
In particular, while the opportunities are of great value, knowing the challenges that you might face is important. As they say, an ounce of prevention is worth a pound of cure. Let's take a look at a couple of the examples:
Challenges
Here's part of one of the challenges that early career researchers might face.
Building Your Research Profile
Building a solid reputation as a researcher is the first priority for early career researchers. The way to achieve this is by getting as many papers published as possible; the phrase "publish or perish" is one that most academics are familiar with. With the (quite rightly) stringent peer review process, papers are frequently rejected (with around 80% rejection rates in top journals) and, even if accepted, publication times are usually long.
Opportunities
Even though there are challenges in the life of an early career researcher, there are always ample opportunities.
Open Access
In addition to sharing your work on social media, publishing in Open Access journals is a good way to increase the visibility of your work. Without paywall restrictions, your work will have a global audience. This could help boost the number of citations your research receives as well as your H-index.
The early career researcher blues (and how to beat them)
First, take a deep breath. You've done a lot to get to where you are. You've got your idea and your data, and now that you've gone through our article about tips to prepare improve your manuscript, you should take a break. Now that your manuscript is in the hands of academic reviewers, there's not much that you can do. At least in terms of the research paper.
There are still things for you to do. A good first thing to do is try to take a step away from thinking about your manuscript. Putting a little distance between you and the submission will help you to stop checking your email every ten minutes. While you will get used to this process over time, initially it can be nerve-wracking.
First and foremost, focus on other projects. If you can take a bit of time away from your computer. Read a book, have a cup of coffee or tea, or go out for a walk.
When you're an early career researcher, you will feel like you have a lot to prove and you might feel like you're in it alone. Remember that publishers and editors are there to help you however they can. If you have questions, be sure to reach out to the editorial office and they can give you answers.