Referencing Academic Work
Referencing academic papers is work that people often leave until the end (or get someone else to do). It is really important though to make sure that you've done your best to make sure your work is cited correctly. This can even improve your chances of getting a favorable peer-review. While I talked about this briefly in our article on tips for editing your manuscript, here we'll go over referencing in more detail. In this article, I'll be going over a few important things to remember about references and why you need to remember them. Correct referencing:
Gives the original authors credit for their work and helps to avoid plagiarism;
Validates your own arguments and lets readers follow up on original work if they want to read further;
Lets your reader know recent information might be;
Makes peer-review process easier.
Let's go over these in a bit more detail.
Referencing academic work
First, let's take a look at the general format of a citation for a journal article (American Chemistry Society, ACS).
Author Surname, First Initial. Second Initial. (Year). Article title: Subtitle. Journal Title, Volume(issue), page range. DOI or URL
But keep in mind that different journals follow different styles (Chicago, ACS, APA, etc.). And there are many different styles! It's important to learn which of these styles the journal you are submitting to uses. If you know this, you can Google the correct way to format your references section. Remember, journals are different from books. And books are different from websites. Take a bit of time to make sure you get this right.
Citations and plagiarism
It is very important for your work (and reputation) to make sure that you avoid plagiarism. Failing to properly cite work can give the impression that you are trying to take other people's work and claim it as yours. Citing your work means that you are giving credit where you should. Plagiarism can sometimes happen by accident (by referencing academic work incorrectly) which is why it is so important to make sure you do it properly. According to Boston University, there are generally five situations where you should always cite your work:
When using someone else's idea;
When using someone's data;
If you use someone else's words;
If you incorporate other people's research;
When you are using information that is not yours.
This doesn't mean that you have to cite everything. Here are a few examples of what you don't need to cite:
When things are common knowledge (1 + 1 = 2);
Information that is generally accepted as true/fact ("smoking is bad for you" or "dogs are a common pet around the world");
Your own original ideas or experiences that you've had.
It is common for peer-reviewers to want to check your references to make sure that you're getting your details right. Spend a bit of time to make sure that you are citing your work to make it easier for them. Remember, the easier it is for the person doing the peer-review, the sooner you will hear back.
Supporting your position and making the peer review process easier
This is the simplest and most straightforward reason for citing your work. Reviewers always want to know if you are supporting your position. Are you clearly explaining where you are getting your information? Remember, if it isn't common knowledge or your own idea, you should be citing the work. Remember that when someone is reviewing your work (or reading it) they will want to know where you are getting your data and information. By having clear and a well-prepared references section to your paper, you make the review process easier and will help your peer-reviewer to more clearly and easily understand and reference your work. If you want your review process to be finished faster, make sure you cite your work properly.
According to feedback we've received, peer-reviewers appreciate when authors provide them with clear and easy to follow references.
We can help you edit your project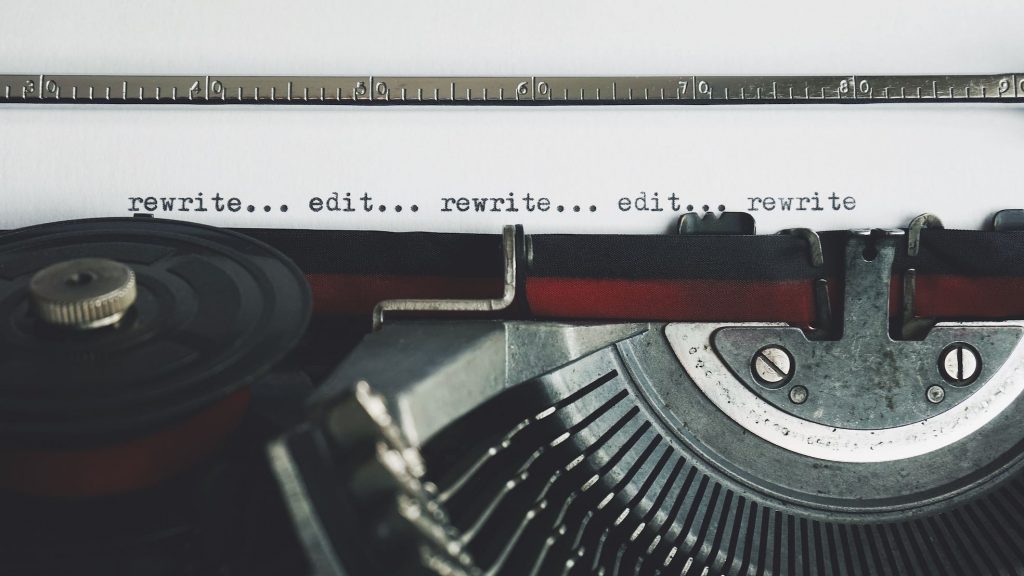 Referencing academic work can be challenging and time consuming. With this helpful information, you know why you should make sure your citations are all finished and correct. Academic editing can also be tricky sometimes, and it always pays off to have a professional look at your work. If you're still not sure, don't have time, or want a pro to look at your references, let our skilled English Editors help. Visit MDPI Author Services now for a free estimate for fast, accurate, and professional editing.