We're excited to bring you the MDPI 2022 Q2 update. In the second quarter of this year, we released important news and announcements, published relevant blog posts, had innovative papers cited in the news, and held excellent conferences.
As the world's leading open access publisher, we are proud to give scholars the opportunity to publish their insightful work faster.
In June 2022, 98 MDPI journals earned a 2021 Journal Impact Factor in Clarivate's Journal Citation Reports. Since the previous year, eighty-six percent of journals increased their Impact Factor. Overall, thirteen journals received their first Impact Factor.
To sum up, MDPI journals published a total of 129,150 peer-reviewed articles between January and June 2022.
NEWS & ANNOUNCEMENTS
There's always something new happening at MDPI. Between April and June, we've seen fantastic journal success. In particular, 85% of the 182 MDPI journals with a CiteScore increased their CiteScores this year. Take a look at this and other news in the slideshow below.
MDPI BLOG
The MDPI Blog puts out useful and relevant information for readers. For example, this quarter, we've written about topics including the use of italics in manuscripts and paper mills. This slideshow features some of the top articles.
MDPI 2022: PAPERS CITED IN THE NEWS
Throughout April, May, and June 2022, well-established news outlets cited 1497 MDPI papers. These outlets included TIME, National Geographic, and BBC News. Below is a list of some articles from the past three months, along with the MDPI papers cited in these articles.
April 2022
May 2022
June 2022
MDPI 2022 CONFERENCES
MDPI journals regularly host conferences for researchers to attend. Above all, this is an important part of how we support the academic community. In short, since April, we've hosted several excellent conferences. Below are three of our favourites.
Polymers 2022—New Trends in Polymer Science: Health of the Planet, Health of the People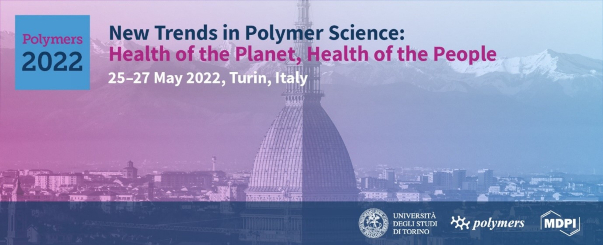 From 25th to 27th May 2022, Sciforum hosted its first in-person international conference, in Turin, Italy. Sciforum organised Polymers 2022—New Trends in Polymers Science: Health of the Planet, Health of the People, in collaboration with Polymers, an MDPI journal. Furthermore, the event had 180 registrations, 43 talks from invited and selected speakers, and 127 poster presentations. In addition, you can access the Polymers 2022 event gallery and read this interview with the Chairs.
9th International Symposium on Sensor Science: Part of the International Symposium on Sensor Science (I3S) series
The 9th International Symposium on Sensor Science (I3S 2022) took place in Warsaw, Poland, from the 20th to 22nd June 2022. Furthermore, the conference attracted 88 attendees and hosted 39 talks from invited and selected speakers. In addition, there were 46 poster presentations.
Viruses 2022—At the Leading Edge of Virology Research

Lastly, the virtual conference Viruses 2022, chaired by Dr. Eric Freed, took place from 5th to 8th April. The conference had 186 registrations and 51 talks from invited and selected speakers. Furthermore, there were 73 poster presentations.
---
Future directions
Finally, after reviewing MDPI's last quarter, let's look to the future. Open access is providing so many benefits to both our authors and readers. We expect there to be a further increase in the number of submissions, views, and citations for MDPI journals.
Keep up to date with MDPI: scroll to the bottom of this page, enter your email, and hit 'Subscribe'.