The 5th World Sustainability Forum Starts Next Monday in Basel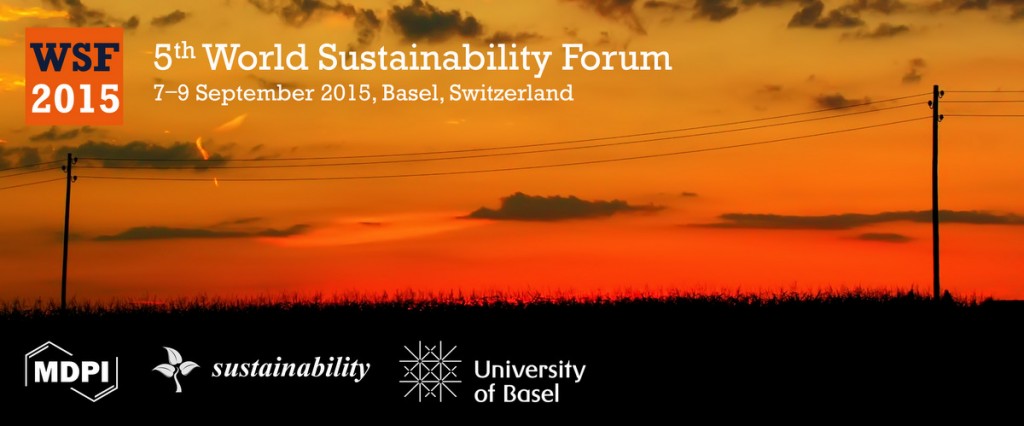 The 5th World Sustainability Forum  (WSF 2015) will take place at the Zentrum für Lehre und Forschung in Basel between 7 and 9 September 2015. The Forum is organized by MDPI and the University of Basel. The organizers, headed by Prof. Manfred Max Bergman, have put together an outstanding program to highlight the most significant sustainability challenges currently facing the global community.
Four distinguished keynote lecturers will contribute to the Forum:
The 5th World Sustainability Forum comprises 226 presentations across five main thematic streams. It will bring together more than 350 participants from 45 countries. The Forum is being supported by the journal Sustainability, published by MDPI. It is still possible to register on the conference website Sciforum.net. We look forward to welcoming you in Basel!