Interview With Our Author Services Coordinators
With the growth of open access and international collaboration, language editing is becoming an increasingly important part of the publication process. Research is now made visible to a global audience—native and non-native English speakers alike. Thus, ensuring your work is clearly expressed and intelligible should be one of your highest priorities as a researcher, allowing others to understand and build on your ideas.
First impressions matter in research, so ensuring that your work is free from any language errors will improve how it is perceived by fellow researchers and the community at large. As mentioned in a previous article, good research that is poorly expressed may be less impactful in your field and has been shown to be cited less.
It can be difficult to spot errors in your own writing. Even native English speakers can struggle expressing their ideas coherently and make mistakes with grammar, punctuation, and spelling. Fixing these errors can be easily achieved by getting a second pair of eyes to look at your writing, which is why it's beneficial to have a professional editing service look at your work. Alternatively, there are number of guides on the MDPI blog to help improve your writing skills.
MDPI Author Services offers language editing services to MDPI authors and those publishing with other journals, as well as students submitting their theses and dissertations. Here, we'll be interviewing our three Author Services Coordinators—Chris, Ian, and Catie—to discuss their roles in Author Services and the importance of language editing in academia.
Our Author Service Coordinators

What do you enjoy most about your position?
"I particularly like the variety that my role brings, from conducting quality control checks on edited papers before they are returned to authors, to resolving any issues that editors may have and providing customer service to the authors who use our service or potential customers, and helping to ensure that everything runs smoothly so that papers are edited and returned to authors promptly."
How does the AS department balance quality with efficiency?
"The quality of the work that we carry out for our customers is of the utmost importance. Editors who edit papers for Author Services undergo an additional period of training (on top of the training they will have received prior to beginning editing for MDPI) to ensure that all papers are edited by the most experienced and thorough editors. Furthermore, every paper that passes through Author Services undergoes a quality control check before being returned to the authors, and further work is carried out should a paper be found to not meet our usual high standards.
We promise to return papers to authors within strict time frames (1 business day for our Rapid editing service), so efficiency is also important. Maintaining a large team of experienced English editors (both freelance and full-time) who are able to edit papers for Author Services means that we are able to ensure that editing is completed both quickly and to a high standard, and means that we can ensure that papers are prioritised in a way to ensure that time frames are met."
How important a role do you think language editing plays in academia?
"English is now widely regarded as the language of science and is the language of choice for many major publishers of esteemed research journals. However, many of the emerging and leading researchers are not actually native English speakers and may need help in articulating their findings clearly in English, especially for publication. Ensuring that one's findings and ideas are clearly and accurately expressed in a paper is imperative for getting published and reassuring the reader of the credibility of one's work. Professional language editing helps researchers to ensure that their work is articulated clearly and accurately in English, attract the interest of potential collaborators, and progress in their careers, which is crucial for progress in various fields of research."
Ian Turner-Pemberton

What does a typical day look like in your role as an AS coordinator?
"First and foremost, our job is to ensure that our authors receive a first-class service, which means making sure that every manuscript that passes through Author Services receives the same level of care and high-quality English editing. As Author Service coordinators, we are often the first line of contact between the English department and the wider academic and scientific communities, and much of our time is spent making sure that any queries that authors may have are answered punctually, ensuring a stress-free English editing process."
How does a rapid language editing service benefit authors?
"Our rapid language editing service has been improved over the last couple of months. We now offer free re-edits to our authors for up to a period of 1 year if they choose the rapid service, because we know that the process of writing up your research is a gradual process that can throw up all kinds of unexpected situations. With rapid edits, we return your manuscript to you in 1 business day, but we are also here to continue to support you with your English editing needs as you prepare your research for publication, whether you choose to use an MDPI journal or not."
What do you see in the future for Author Services?
"Here at Author Services, we are always looking for ways to improve the services offered to our authors. In future, I hope that we can offer further support for the academic and scientific communities by expanding our Specialist editing service, offering more content-based editing services to make the peer-review process less daunting for authors."
Catie Flaxman

What was your career path in MDPI?
"I joined the MDPI team as a full-time English Editor in the company's Toronto office in 2021 and slowly began working with Author Services about six months later. After working with manuscripts that were submitted through Author Services as an editor, I was asked to begin carrying out quality checks on papers before they were returned to authors to ensure that the manuscripts submitted through our Rapid, Specialist, and Standard services were of the highest possible quality. I began working as an Author Services Coordinator late in 2022 and have greatly enjoyed working with Author Services in a more in-depth capacity. Along with the other Author Services Coordinators on the team, I now act as the point of contact with authors who plan to use our services, provide quality control on manuscripts that are being processed through Author Services, and provide training and development to editors who would like to work with the manuscripts that come through our service to ensure that the high-quality editing that we provide is maintained."
How does MDPI Author Services support the different needs of authors?
"MDPI Author Services has been working on several ways to ensure that authors with different editing needs and timelines are able to find what they are looking for.

Our editing services include our Rapid editing service, which provides authors with high-quality editing within one business day and free re-editing for up to one year; the Specialist service, a five-day service which includes the same level of language editing as the Rapid service as well as a second round of editing by an individual with expertise in the authors' area and free re-editing for up to one year; and the Standard service, which provides authors with our language editing package and re-editing of minor revisions.
We also offer a plagiarism check service through which authors can receive an annotated report alerting them to any areas of concern in their manuscript where plagiarism might be an issue and a layout service that formats manuscripts to be in the template of their MDPI journal of choice (with both services each taking one business day).
Of course, authors who do not plan to publish with MDPI are welcome to use our services, and we are able to edit papers of any length; we encourage authors to reach out to us at authorservices@mdpi.com with any questions about our services and what works for them as well as with any questions about their submission at any point!"
What sets MDPI Author Services apart from other language editing companies?
"MDPI Author Services distinguishes itself from other editing companies through providing both quality and efficiency. We aim to provide the same high-quality editing as other companies but much quicker; this allows authors peace of mind during the often-stressful submission process where they might have to act quickly to apply revisions to respond to reviewer feedback and meet tough deadlines. We pride ourselves on the ease-of-use of our submission page, the speed of our editing, and our efficient customer service."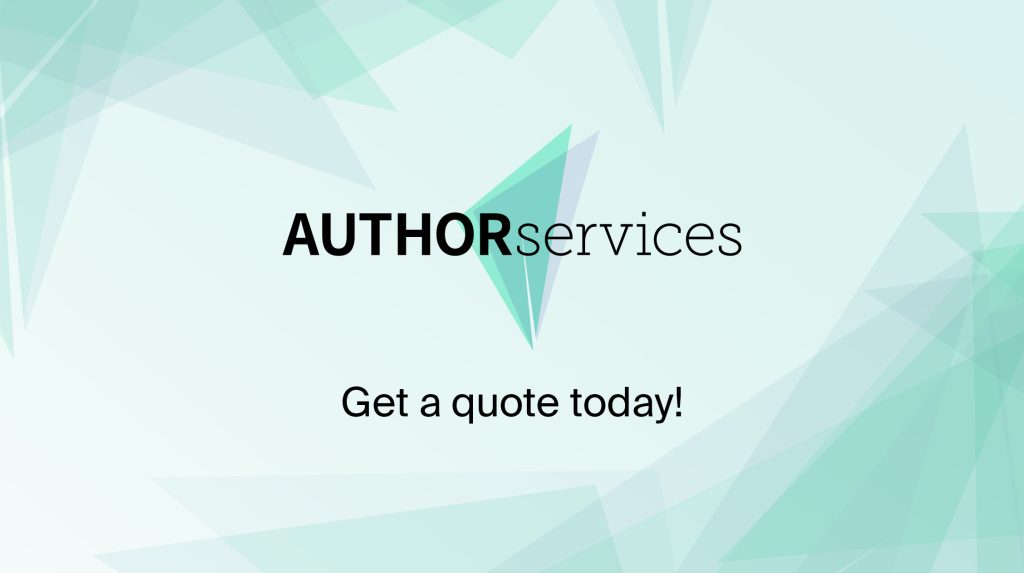 As our Author Services Coordinators have outlined, there are many benefits to language editing in academia. To give your paper the best chance of having maximum impact in your field, it's always a good idea to allow a professional editing service to prepare it for publication.
To help ensure a fast and straightforward publication journey, MDPI Author Services' Rapid Service provides authors with a comprehensive language edit within 1 business day, allowing you to meet your deadlines. Our team of highly skilled English editors have edited over 60,000 papers, with a 97% author satisfaction rate. Our services are available to both MDPI and non-MDPI authors. Visit the link above to get a free quote today.