Using Templates to Make Projects Easier
Using templates is something that should be easy.
But sometimes, organizing your work in a way that matches a template can be a challenge. Here, we're going to go over three simple tips for how to use a template to your advantage:
Make sure that the template works for your project and is project appropriate
Point form organization
Writing your project
We'll go over these in more detail below.
There are a also number of benefits to using templates. Some of these are:
Saving time
Easier to organize
Taking advantage of someone else's work
So let's go over these benefits quickly.
Benefits to using templates
One of the biggest reasons to use a template is to take advantage of all the benefits they offer.
Templates save time
It's surprising how much time organizing a paper (or anything) can take. Using a template helps to quickly organize your work so that you can write more effectively. In the same way that you might want someone to review your paper to fix up English-related mistakes, using other tools at different parts of the writing process can be very useful.
Templates are easier to organize
When you're using a template, someone has already put together a "sensible order". When people put together templates, they think about how to best organize a project, and this means that you can just put your content into the template where it fits. In addition, you can also spot any possible gaps in your work by looking at the content. By seeing what sections are still blank on a template when you finish filling it in, you might spot a gap in your work that you may want to fix.
Taking advantage of the work of others
Templates are painstakingly put together to help you. People have spent a lot of time and effort into putting together a useful guide to help in the writing process (or in many other processes as well), but we sometimes feel like using templates means that we're not doing the work ourselves. In the same way that you would use any tool (a word processor, a microscope, references, etc.), using a template is just another tool. MDPI's template, for example, is a product of dozens of hours of work and is updated any time that changes to guidelines or formats are made. If someone gives you an opportunity to make part of your project easier (even if it's a small thing), you should take it.
How to maximize a template
While using templates can be complicated, most of the time they're very easy to use. A straight forward template is designed to let you fill in the blanks in a really straightforward way. Here are 3 tips for finding and using the right template.
Make sure you have the right template for your project
Not all templates are the same, and sometimes using the wrong template can have really negative impacts on your work. Having a project appropriate template is important. If you find a template and then that template doesn't have a lot of required sections, you might be tempted to "fit the template" and then not include parts of your work. Remember that a template should support your writing and project, you shouldn't be letting the template guide your work.
Using Google is a good way to go about finding a template. If you're planning to submit your work to a specific journal, for example, they almost always have a template available. For example, MDPI's templates for their journals are in the "Instructions for Authors" section of each and every journal. You can see below that the template is readily accessible (both in Word and LaTeX formats).

When you have the right template, you'll have a valuable took to help you put your work together.
Start with point-form notes
You know your research, so the best thing to do is to put everything into point form notes on a piece of paper. Then, you can start filling in the sections of the template one by one and crossing the points off your list. This will also help you to decide if two points may belong in the same section, or if different parts of your paper that you thought were the same actually should be split up into different sections. Organizing your paper should be much easier when you're looking at the paper in a holistic way as opposed to each and every minor point individually.
Writing your project
So now that you've got all your point form notes in the template, you can start copying and pasting larger parts of the text into those sections. If you haven't started writing those sections yet, now's a good time to start. If you've already done the writing, all you need to do is to connect the different parts of the template by including new text. This should be pretty easy to do, but if you're finding it difficult, you can always reach out to an expert in writing to have them help. While English editors will help your grammar and language shine, they can also help with the logical order of your project.
We can help you edit your project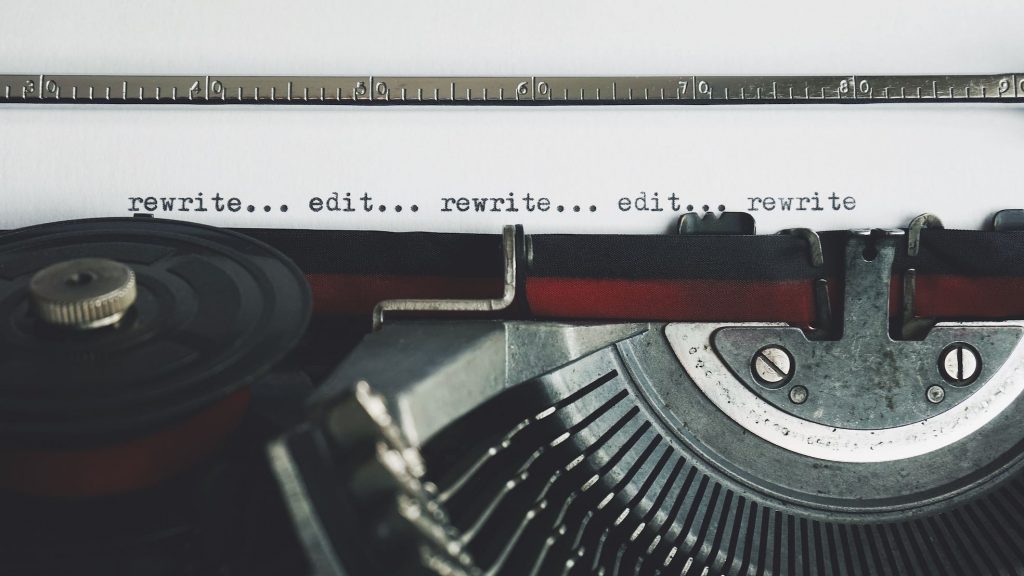 Editing academic work can be challenging and time consuming so choosing editing services that work for you is important. Academic editing can also be tricky sometimes, and it always pays off to have a professional look at your work. If you need a quick basic edit or a comprehensive specialist edit, or even someone to make sure that your project integrates properly into a template, MDPI can help. If you're still not sure, don't have time, or want a pro to look at your work, let our skilled English Editors help. Visit MDPI Author Services now for a free estimate for fast, accurate, and professional editing.