Advantages of being Editor-in-Chief at MDPI
What makes top scientists and scholars join MDPI Journals' editorial board?
Since 1996, when it was founded, MDPI has grown into a publishing house with more than 170 diverse open access journals supported by over 15,700 academic editors and scientists worldwide. These active scholars enable us to publish state-of-the-art research that benefits the research community.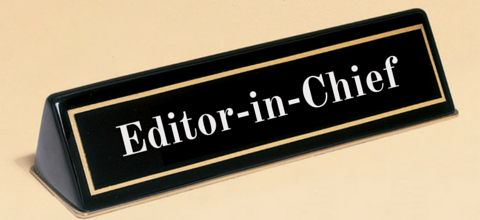 Building a Journal that Reflects Your Values
A primary reason that researchers agree to collaborate with MDPI, is because they share our vision. At MDPI, we have a dedicated team of editors that take care of the editorial process, such as setting-up the peer-review process, collecting review reports, sending papers for revisions, allowing us to achieve a high-speed publication process. Our Editorial Board Members spend their time on ensuring the quality of published content, while we take care of the administrative side of things.
Academic editors also benefit from seeing the latest research in their field before publication and numerous opportunities to build networks and collaborations. Through an editor role, many researchers can build greater visibility in their communities and enhance their reputation.
Positions on our Editorial Boards are typically unpaid, but we find ways to reward our editors through free publications and support to participate in conferences and workshops.
New opportunities
We are looking to expand our portfolio of journals to cover new areas not well-represented by our current list. You can also volunteer to participate in an existing journal. A few of the journals currently seeking editors are as follows:
• Reproductive Medicine
• Acoustics
• Signals
• Analytics
• Stats
• Polysaccharides
More details on Editor-in-Chief and Editorial Board Member responsibilities can be found at https://www.mdpi.com/editors. Applicants are encouraged to send their resume/website linked to their resume, along with a list of relevant publications to support@mdpi.com.