Summary: The 4th International ICM Conference
At MDPI, we try to think of innovative ways to reach out to academics and experts in their fields to promote their important work. This includes conferences and webinars! In this post, we welcome back in-person conferences, by summarising The 4th International Conference on Materials: Advanced and Emerging Materials. This conference had a wide range of speakers including plenary speakers, invited speakers, and keynote speakers. Concluding with an awards ceremony for junior and early career researchers, held over three days.
These kinds of events allow researchers to bring awareness to their topics and present their current findings in the field. Furthermore, this can give other academics and even students insight into the methods they use and why. Additionally, this can be very useful for Ph.D. students and researchers alike, especially if they are having problems with their own research and/or experiments.
Moreover, conferences can give participants the opportunity to ask the researchers questions about their findings, which can help to improve their own research. Furthermore, the sessions are also excellent opportunities for academics to meet and make new connections. This can lead to collaborations on future research projects.
The 4th International Conference on Materials
The 4th International Conference on Materials was held last month in beautiful Barcelona! The conference focused on the topic of 'Advanced and Emerging Materials'. It was held from 19-21st October 2022.
Eight sessions were held over the course of three days. These sessions were split into presentations and poster sessions and concluded with an awards ceremony.
Summary of the event
In total, there were 111 attendees at the event, with 45 talks. This included 34 selected, 3 pre-recorded, 5 keynotes, 4 invited, 2 plenaries, and 68 poster presentations.
Professor Dr. Maryam Tabrizian and Professor Dr. Fliippo Berto chaired the event. Keynote speakers included Dr. Tohid Didar, Dr. Kristen Dellinger, Dr. Derek Rosenzweig, Dr. Pierre Baganinchi, and finally Dr. Arnab Chanda.
Keynote speakers
Dr. Tohid Didar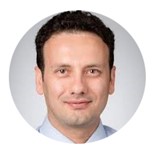 Dr. Tohid Didar was the first keynote speaker to present. He co-invented a pathogen-repelling plastic wrap (RepelWrap), as well as this, Dr. Tohid Didar is an Associate Professor in the Department of Mechanical Engineering, School of Biomedical Engineering. In addition, he also has a Canada Research Chair (CRC) in NanoBiomaterials. And is a member of the Institute for Infectious Disease Research (IIDR) at McMaster University. His research interests include antimicrobial coatings.
He presented as part of session 2, 'Nanotechnology in Material Sciences and Engineering'. The talk was on micro- and non-engineer bio-interfaces for diagnostics, therapeutics, and public health.
Dr. Kristen Dellinger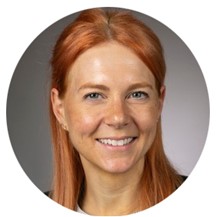 Dr. Kristen Dellinger was the second keynote speaker to present. She is an Assistant Professor at North Carolina Agricultural and Technical State University in the Department of Nanoengineering.
Her work has ranged from the development of an oral insulin delivery vehicle to investigating the effects of endocrine disruptors on breast cancer. Her presentation was entitled 'Next-generation Substrates for Surface-enhanced Raman Spectroscopy'.
Dr. Derek Rosenzweig

Dr. Derek Rosenzweig is an assistant professor at McGill University in Montréal, Québec, in the Department of Orthopedic Surgery.
His research interests include tissue repair and regeneration post-tumor resection, tissue engineering, drug delivery, low-cost 3D printing, bioprinting, and 3D models for tumor and trauma tissue microenvironments. The presentation was entitled 'Leveraging 3D Biofabrication, Bioengineering, and Biophysical Approaches for Musculoskeletal Tissue Regeneration and Local Therapeutic Delivery'.
Dr. Pierre-Olivier Bagnaninchi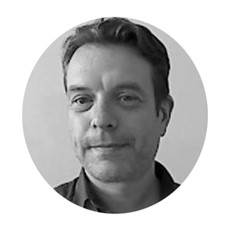 Dr. Pierre-Olivier Bagnaninchi is a Principal Investigator at the College of Medicine and Veterinary Medicine (CMVM), at the University of Edinburgh (UoE).
His research interests include optical coherence tomography, impedance sensing, and their combination into organ-on-a-chip technologies, with a focus on ophthalmological applications. On the final day of the conference. Dr. Pierre Bagnaninchi gave a presentation on imaging cell and tissue physical properties.
Dr. Arnab Chanda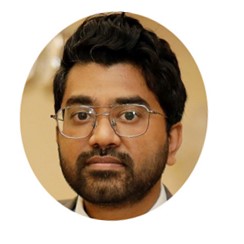 The final key speaker of the conference was Dr. Arnab Chanda, an Assistant Professor at the Centre for Biomedical Engineering, IIT Delhi. This is a joint faculty with the Department of Biomedical Engineering, AIIMS, Delhi.
He is an expert in the mechanical characterization of tissue mimics. He presented his talk on the investigation of mechanical properties in novel Auxetic skin grafts.
Conference extras
The conference organized a dinner at one of Barcelona's cutting-edge restaurants, Abrassame. The restaurant overlooks stunning views of the terrace of Arenas de Barcelona and boasts a full Mediterranean menu, with many options to choose from.
Another exciting feature was the awards ceremony for early career researchers. The awards were presented to postdocs, Ph.D. students, and junior researchers on the final day of the conference. This included the Best Oral Presentation Award and the Best Poster Award.
The winners included Katherine Pérez for best oral presentation, for 'Formation of PEO Coatings on Binary Material Mg-33wt%Ti Processed by High-energy Ball Milling (HEBM)'.
Noor Abu Jarad was also presented with an award,  the best poster award for 'Omniphobic Spray Coating with Repel and Kill Mechanism Prevents Contamination by Drug-Resistant Bacteria and Viruses on High-Touch Surfaces'.
Additionally, Materials Journal offers all participants of the conference a 20% discount on the publication fees for their Special Issue ''Advanced and Emerging Materials in 2022'.
Summary
It's clear to see that there are a lot of advantages to participating in and attending conferences and webinars. Research can often feel like a lonely profession. However, coming together to appreciate and inspire each other's work and projects is very important for growth and innovation in research.
The 4th International Conference on Materials was a huge success and a perfect welcome back to in-person conferences. This would not be possible without the participation and contributions of our speakers and chairs. Of course, it would not have been successful without the dedicated work of the conference and webinar team!
Finally, this event could not have happened without the support of the attendees! If you're interested in getting involved with webinars or conferences, take a look at Sciforum to see all the webinars coming up next year.