Nobel Prize Winner Publishes Paper in MDPI's Universe
A paper titled 'The Black Hole Firewall Transformation and Realism in Quantum Mechanics' has recently been published in Universe.
The research seeks "to obtain new insights in the nature of particle interactions at the Planck scale, as well as quantum mechanics itself".
Black holes continue to be something of an enigma in physics, with much still unknown about their properties and function. Research related to black holes is therefore highly valuable.
The author, Gerard 't Hooft, is a Nobel Prize winner.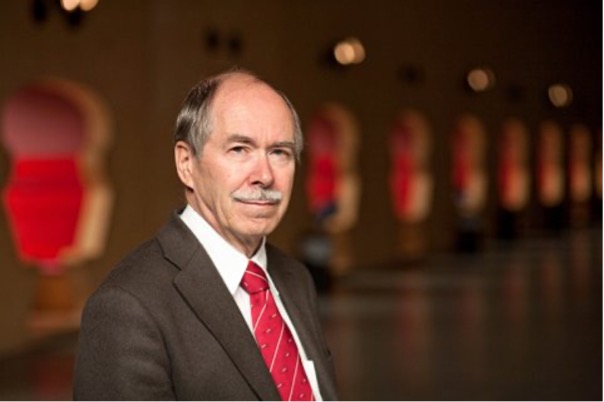 Dutch physicist and Nobel Prize winner Gerard 't Hooft (Credit: Utrecht University)
In 1999, 't Hooft won the Nobel Prize in Physics, along with his colleague and thesis advisor Martinus Veltman, who sadly passed away earlier this year.
The pair were jointly awarded the Prize "for elucidating the quantum structure of electroweak interactions in physics". They published work which tested an unproven mathematical theory, and contributed to our further understanding of electromagnetic interaction, one of the key forces in physics.
In 1981, 't Hooft was also awarded the Wolf Prize in Physics, awarded by the Wolf Foundation in Israel.
Both awards are testaments to the ground-breaking contributions that he has made in the field of physics.
He is currently affiliated with Utrecht University, where he also studied as an undergraduate.
---
Prof. Dr. Lorenzo Iorio, Editor-in-Chief of Universe, sheds light on 't Hooft's contribution to the journal.
What's it like to know that a Nobel Prize winner has published in the journal?
I am delighted that Professor 't Hooft, Nobel Laureate in Physics in 1999, accepted my personal invitation to contribute to the journal. In fact, this is not the first time that a Nobel Laureate in Physics has published in Universe—in recent years, Professor Smoot, Nobel Laureate in 2006, has co-authored three papers in the journal. I must say that seeing Nobel Laureates accept my invitations to publish in Universe is becoming a pleasant habit that I hope will continue in the future.
What do you enjoy most about being the EiC of Universe?
I have been the Editor-in-Chief of the international, peer-reviewed journal Universe since its inception in 2015. In the beginning, the Publisher and the Editorial Staff set up a very agile workflow, with bureaucratic formalities reduced to a minimum. They have given me the utmost confidence and freedom in the construction of exceptional Advisory and Editorial Boards made up of many of the most renowned scientists in the field.
What are your thoughts on Gerard 't Hooft's paper?
The opening question of the paper by Professor 't Hooft is "How do we introduce quantum mechanics in a black hole?", as he is not satisfied with the standard answers to this problem provided, e.g., superstring theory. Hence, he proposes a new approach to the theoretical study of black holes in a regime where quantum mechanical effects play a role. Such a new framework is constructed step by step in a series of previous articles in which Professor 't Hooft develops his personal analysis of the problem.
In his contribution to Universe, his effort to study black holes in the light of a "deterministic" or "realistic" approach to quantum mechanics is further pursued by Professor 't Hooft relying on, among other things, a geometrical technique, from Professor Penrose, Nobel Laureate in Physics in 2020, and a member of the Advisory Board of Universe. The approach pursued by Professor 't Hooft departs from the standard route of the black hole information problem and the firewall problem usually followed in standard textbooks and lecture notes, and might be deemed as speculative by some authors. However, bold and innovative ideas are the soul of scientific enterprise, and, in this respect, those by Professor 't Hooft should be encouraged.
Can you tell us a little about the editorial process of the journal?
The acceptance of manuscripts has never been a mere matter of the number of the positive and negative reports. Instead, acceptance is the outcome of thoughtful judgment pertaining to the content and meaningfulness, led by myself, the Academic Editors in charge, and the very proactive and competent Editorial Staff. The final decision is often my prerogative, and over the years, I have had to override other Editors' choices in order to preserve, in my view, the integrity and the quality of the journal.
On some occasions, I had also to face vibrant protests by authors, some of them distinguished scholars belonging to the Editorial Board itself. When in doubt, it has been a privilege for me to be able to rely on the competent advice of eminent and distinguished members of the Advisory Board, who have never shied away from giving me their valuable opinions.