Peer Review Week 2022 is fast approaching!
Some of the possible themes for Peer Review Week 2022 were "Encouraging Global Collaboration" and "Peer Review and Society". After the votes were tallied though, it was "Research Integrity: Creating and Supporting Trust in Research" that came out on top. It's an exciting topic and a timely one. Going into it's eighth year, we here at MDPI are looking forward to the contributions and discussions that come out of Peer Review Week. We look forward to providing you with a range of content, including a special interview with this year's co-chairs, Danielle Padula (Head of Marketing and Community Development over at Scholastica) and Jayashree Rajagopalan (Senior Manager of Global Community Engagement for CACTUS). Be sure to download our podcast, Insight Faster, starting September 19th, and also read the transcript of our interview on the blog.
Because of the importance of research integrity, we will be going over this subject in a number of different articles. We will also be revisiting some articles we've written in previous years on the topic of peer review. We are very excited to dive deep into the subject and our team of excellent writers will be providing interesting content for our readers for the next two weeks.
The Importance of Peer Review in Supporting Research Integrity
Among all the possible topics put to a vote, the idea of research integrity was the clear winner. With almost a third of the total vote, it beat out several other topics. Perhaps because of the crisis of reproducibility and they way in which people have called research methods into question in recent times, this topic seems of pivotal importance. In order to combat these crises, and bad faith arguments, the role of research integrity has never been more important. This year, the Peer Review Week 2022 Steering Committee has prepared events, webinars, interviews, and social media activities. Ultimately, the goal is to increase awareness and understanding about the importance of the peer review process.
Implications
However, peer review has many far-reaching implications and a great deal of importance. In an article on the importance of peer review in the context of research integrity, Katherine Bosworth takes a deep dive into the subject. By helpfully identifying research integrity, she then expands on it.
As she notes, "[T]here are also benefits to research integrity. It ensures that researchers are comfortable and confident. If the community is guaranteed that the peer review process is carried out with academic integrity, it means that research becomes more trusted for citation use. This is vital to increasing the amount of research published, and the quality of that research, too."
The idea of research integrity is important to MDPI, as we hope to foster an environment that is safe and reliable for academics and their research. And this year the aim is to get to the heart of what research integrity means, how it can be improved, and why we need it.
What is Peer Review Week
Before going too far, let's take a brief opportunity to talk about Peer Review Week 2022. Now in its eighth year, it has grown over the years and has covered many interesting topics. In 2016, the topic was "Recognition for Review", and in 2019 it was "Quality in Peer Review". Each year, a new facet of the large body of knowledge is selected by an open global poll of the scholarly community.
Here we borrow Peer Review Week's goals from their website.
"Peer Review Week is a global event celebrating the essential role that peer review plays in maintaining research quality. It brings together individuals, institutions, and organizations committed to sharing the central message that good peer review, whatever shape or form it might take, is critical to scholarly communications. We organize events, webinars, interviews, and social media activities."
This year, from the 19th to the 23rd of September, participating organizations will host events and activities. The goal is to highlight the many ways in which peer review contributes to (and reinforces) trust in scholarship.
What we've learned about peer review
Writing a peer review report can potentially be daunting. Some manuscripts can be long or challenging to interpret and understand. Fortunately, there are some efficient and simple ways to streamline the process to make your job as a reviewer much easier. Bringing back a post from last year, and updating it to reflect Peer Review Week 2022's goals, we cover the role of the peer reviewer and what makes a good review.
Because the purpose of the peer review process is to provide feedback to authors, their role is critical. Some of the things that peer reviewers are responsible for checking are novelty, scientific interest, experimental protocol, and data interpretation. In addition to these they also check figures and results, as well as the overall conclusions. To make the job of a peer reviewer a little easier, Jack Nash put together a list of 12 different tips to help put together a thorough peer review report.
Some of the advice in this article give examples of things that can be done actively to help the process.
Advice like being concise, specific, and also being constructive is explained in more detail. Importantly, there is also advice about things that you don't need to worry about when preparing a peer review report.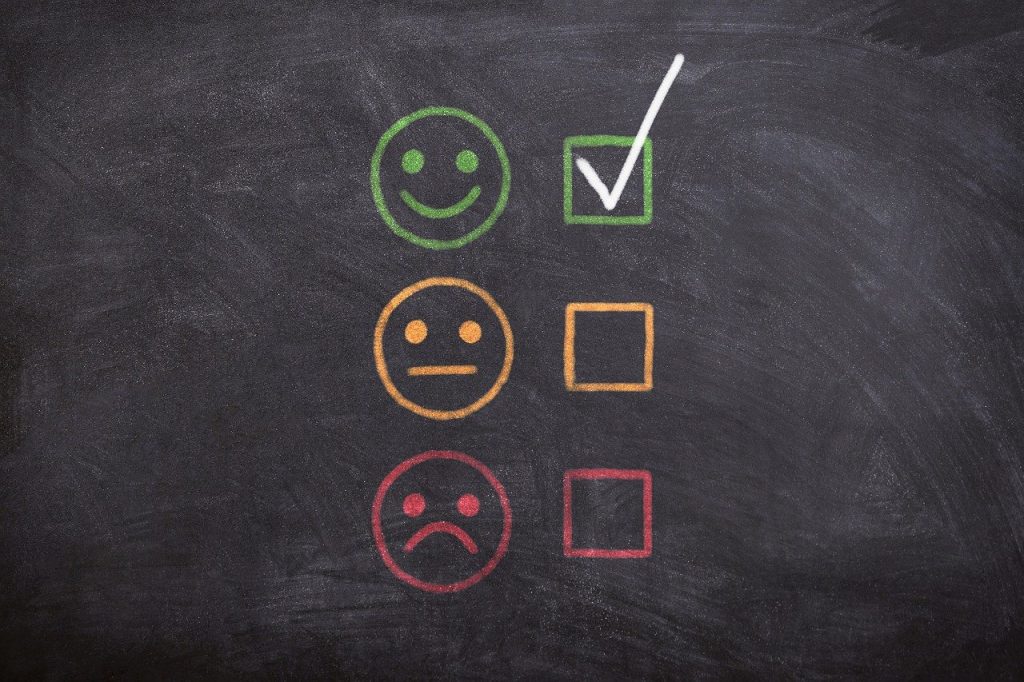 The goal of the article is to simplify the experience. To make peer review an easy and clear process.
Making research more transparent
As supporters of the Open Science movement, MDPI encourages the Open Peer Review process. We believe it offers substantial benefits to the scientific community as a whole. It helps contextualize scientific research in a transparent manner and it encourages open discussion of new findings. In a whimsical and poetic article, open peer review is evaluated in the context of one of MDPI's journals, Life. Because of its sometimes-ambiguous definition, Tony Ross-Hellauer, a senior researcher in Social Computing, is quoted here.
"While for some the term refers to peer review where the identities of both author and reviewer are disclosed to each other, for others it signifies systems where reviewer reports are published alongside articles. For others it signifies both of these conditions, and for yet others it describes systems where not only 'invited experts' are able to comment. For still others, it includes a variety of combinations of these and other novel methods."
In the context of Open Science, UNESCO defines four key advantages of this movement:
Greater availability and accessibility of publicly funded scientific research outputs;
Possibility for rigorous peer-review processes;
Greater reproducibility and transparency of scientific works;
Greater impact of scientific research.
All these goals fundamentally aim to achieve a more rigorous and trustworthy peer-review process. In line with the stated theme of Peer Review Week 2022, revisiting this article is timely and important.
An interview with Peer Review Week co-chairs
We are beyond excited to have had the opportunity to sit down with Jayashree Rajagopalan (Senior Manager of Global Community Engagement for CACTUS) and Danielle Padula (Head of Marketing and Community Development at Scholastica). They spoke with Stefan Tochev about a number of issues, ranging from the future of peer review, to different ways to engage with the community, to their own experiences working on Peer Review Week 2022.
We are happy to release this as an edition of our podcast, InsightFaster. And we encourage you to hear what these two talented individuals have to say about peer review and also about where we go from here.
The interview transcript is also available.
How to write a peer review report
One of the most important questions that often gets asked is "how do I write a peer review report". It's a great question, and one of our goals at MDPI, as well as a goal of the Peer Review Week committee is to support people throughout all stages of peer review. Regardless of which side of the process they are on. Our own Jenny Knowles put together an excellent guide with very useful advice for what should be included in a peer review report.
In her article, she covers many different elements of writing the perfect peer review report, including:
The peer review report's structure
How to evaluate someone's work
Publication ethics
Providing an overall recommendation
Furthering science relies on the hard (and often thankless) work of peer reviewers. As such, we hope that this article helps to clarify the process and make their peer review reports easier to put together.
Interview about the importance of peer review reports
In 2021 we had the great privilege to speak to two winners of Forests' 2021 Outstanding Reviewer Award. Prof. Dr. Stelian Alexandru Borz, from Transilvania University of Brasov in Romania, and Dr. Maricar Aguilos from North Carolina State University, USA, spoke with Jack about what makes a good peer review report.
Both Drs. Borz and Aguilos provide interesting perspectives of why they participate in the peer review process. They also tell us about what they look for in articles, and how they approach the process. They talk about the importance of references, why authors should be careful with tables for their data, and the importance of making sure that the English of a paper is correct.
Dr. Aguilos mentions the importance of participating more broadly in the context of peer review. "As a researcher, I feel my jury duty is to serve the scientific community to advance science, especially in my field. I think I am part of a collective effort, and if I just sit down and do my science, I am not contributing enough. I have to serve my fellow researchers. Participation in the review process is one of these callings."
This interesting interview gives insight into why one should be more involved in the research community through the review process.
MDPI and choosing peer reviewers
In an enlightening article, Daniella Maritan-Thomson goes over the different types of review. She explains the differences between open peer review, single-blind peer review and also double-blind peer review. In addition, she explains why peer review matters to journals and individual articles, and how a lack of peer review can have a major impact on a journal's integrity.
MDPI takes peer review seriously, and for the sake of transparency, Daniella also explains MDPI's guidelines and protocols for selecting peer review candidates. She also explains how we select them, and also covers some of the benefits of being a peer reviewer.
Looking to next year
In our final article, we talk about the future. Looking forward is exciting. As we look forward towards Peer Review Week 2023, it's also important that we remember the hard work of reviewers. They take time out of their schedules to help improve their fields of research and we appreciate their work.