#PlantATreeForSDG Challenge: Kicking off the countdown to the 1st World Sustainability Week in style
27 September 2019 marked the kick-off to the countdown of the 1st World Sustainability Week (WSW). For this occasion, Matthias Burkhalter (who initiated the idea) and the two chairs of WSW, Professor Max Bergman and Professor Ed Constable, came together with Dr Heiner Vischer, President of Basel's Grand Council, to plant a 20-year-old oak tree in Petersplatz in Basel – the tree is the first of its kind to be planted in the square.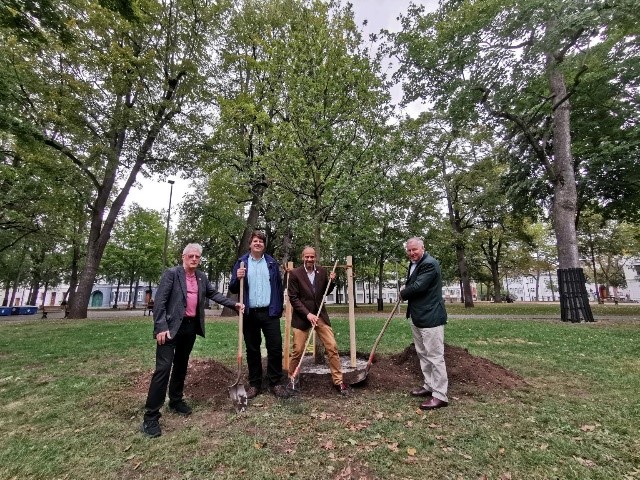 A few words were said by Professor Ed Constable and Dr Heiner Vischer before the four men took to their shovels. Everyone present soon followed suit and did their bit in planting the tree. All their hard work was later rewarded by a small apéro, held in front of the newly planted tree.
The tree planting was not only a symbolic gesture for the WSW – which
will be held from 14 to 19 September 2020 at the CICG in Geneva, Switzerland –
but also an act to raise awareness for the Sustainable Development Goals, #ACT4SDGS, powered by the UN SDG Action Campaign.
Mr Burkhalter's aim is to plant 365 trees before the launch of the WSW on 14 September 2020. If you also want to play your part, join in the #PlantATreeForSDG challenge and plant your very own tree. Remember to post it online and use the hashtag #PlantATreeForSDG so that we can count it.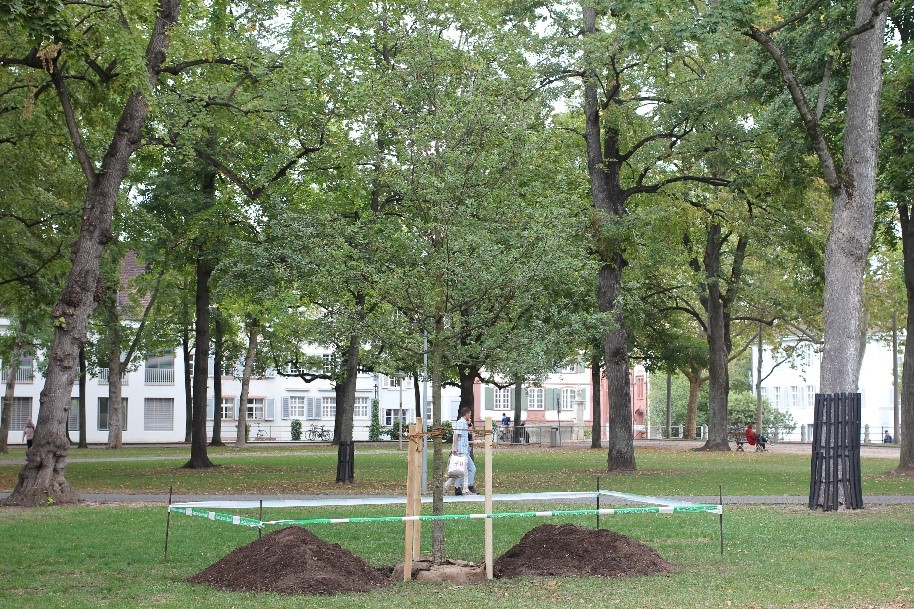 "… and so we come to the trees. Trees are the good custodians of nature. Trees use light energy from the sun for the process of photosynthesis, which transforms carbon dioxide and water into the organic compounds that make life possible – everything we eat and what we wear, every book we read, every litre of gas we consume… comes from this process."

Excerpt from Edwin Constable's speech.