SciFeed: Never Miss an Article Again!
By all accounts, the number of papers being published has increase rapidly over the few decades, and time-stretched researchers often find it difficult to keep up with all of the literature in their field.
To help out, MDPI has launched SciFeed, a service to provide the latest research straight to your email inbox as soon as it has been published. Based on a collection of over 84 million papers from all publishers, SciFeed users can enter a few keywords to find papers relevant to them and never miss a new publication in their field.
The database is frequently updated, so you can receive notifications within just a few hours of publication with daily updates. Alternatively, you can receive a weekly or monthly digest. Papers available in open access format from the publisher are highlighted.
SciFeed is available on sciforum, the scientific communication platform. You might also want to check out conference hosting, publisher statistics and other functions sciforum offers.
Two Steps to Creating a SciFeed
1. Go to https://sciforum.net/scifeed and put in the keywords you want to know about: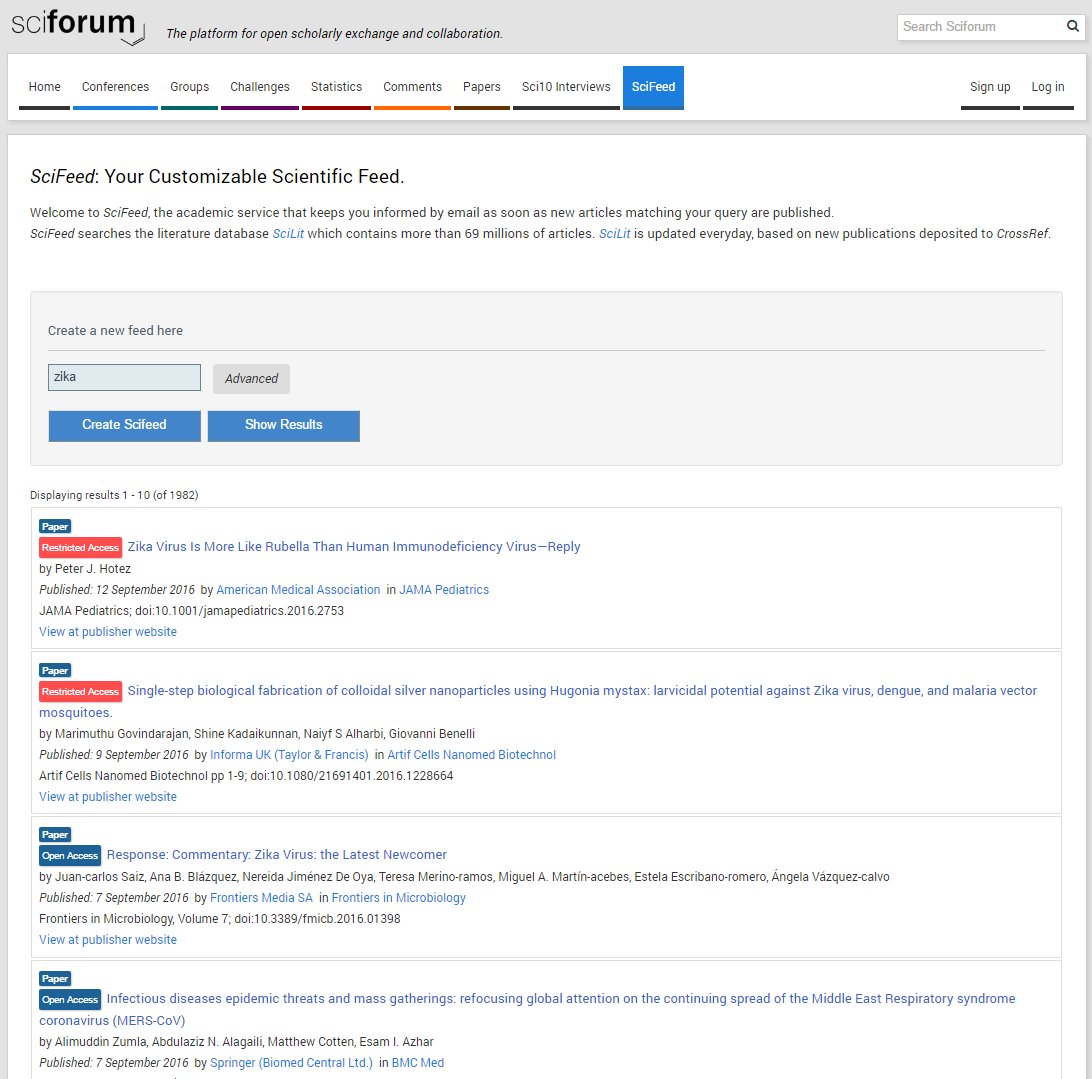 2. Click 'Create SciFeed' and fill in your details.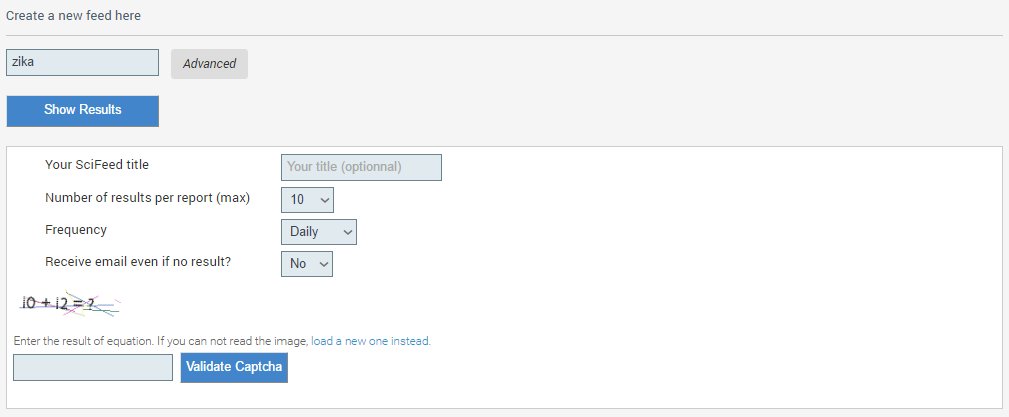 Once you have validated, you will start receiving emails as soon as new content is available.
SciFeed is completely free. There is no need to create an account and we won't use your email address for other marketing purposes, or pass it on to third parties.