We wanted to know what our guest editors think about our editorial service and work, and initiated a guest editors survey in June of this year.
A total of 126 guest editors who ran special issues with one of our open access journals over the last 12 months provided their feedback.
We are pleased to share some very positive figures with you: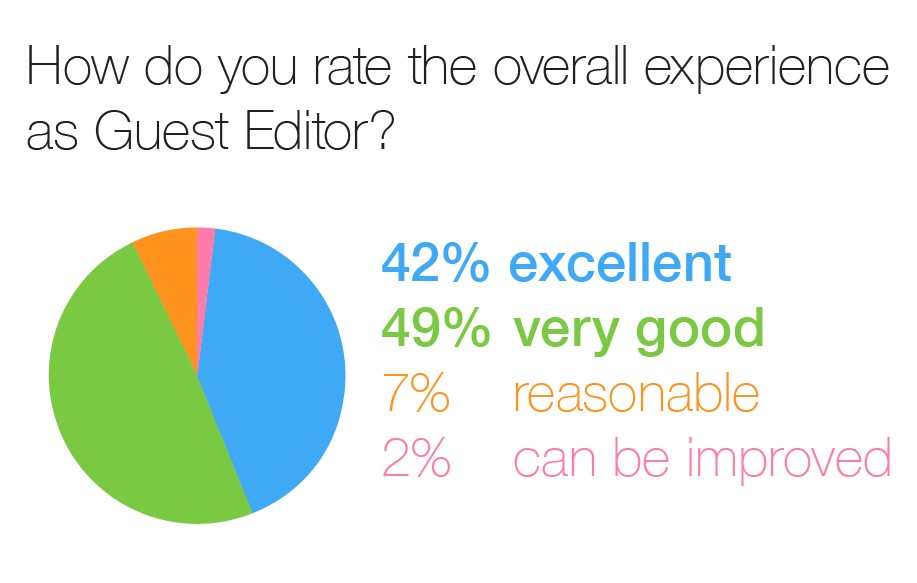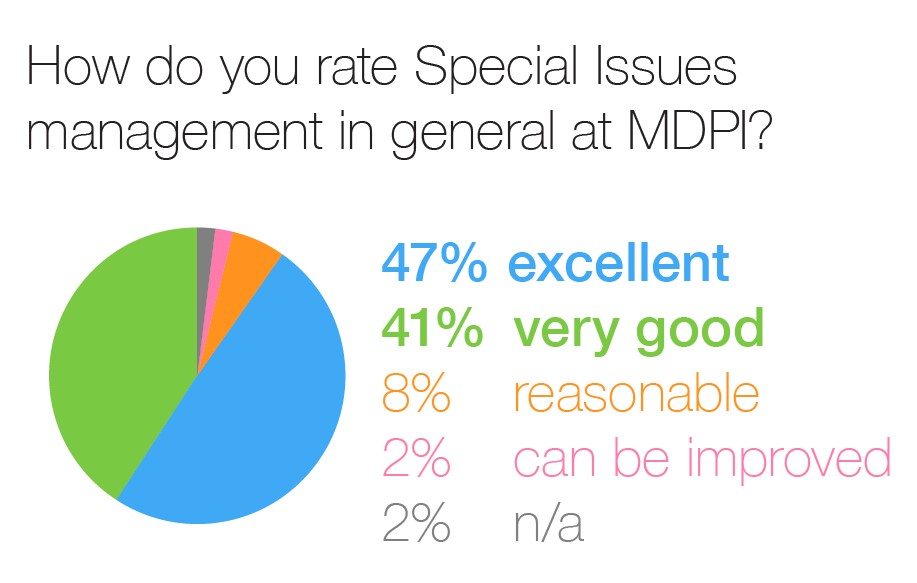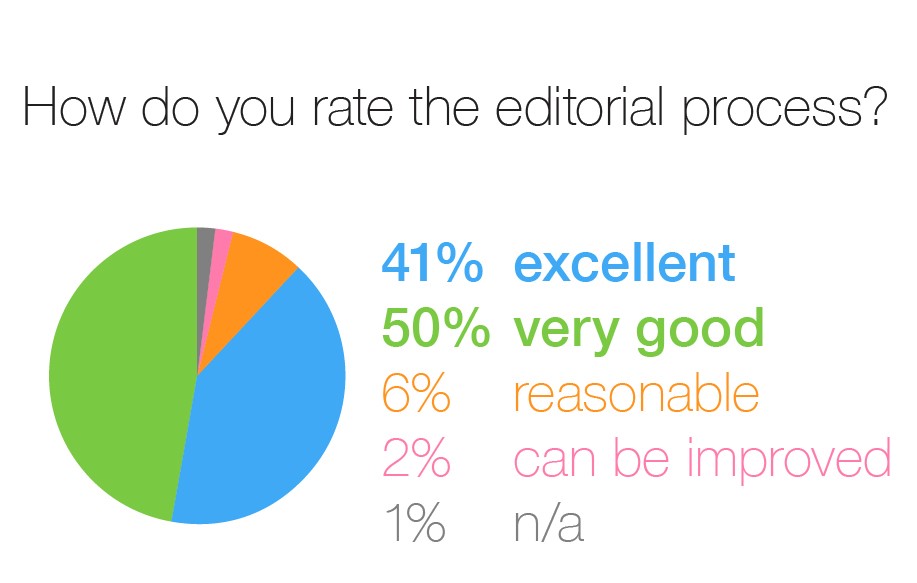 Read more about their experience as guest editors here.