Reading a paper 'on the go' has just become easier with our new mobile reader. Whenever you open the HTML full-text from a paper hosted on mdpi.com with your smartphone or tablet computer, you will now be taken to our new mobile reader.
The mobile reader allows for a few settings to make the reading experience as much of a joy as possible. You can now easily change the type face in which the text is rendered. For Android-powered devices you will be able to choose between Android's standard serif and sans serif fonts. On iOS-powered devices you will be able to choose between two serif and two sans serif fonts.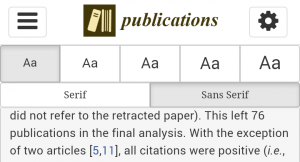 Further, the font size can be adjusted to have more or less characters per line. Changes to the font size will  automatically adjust the line height as well. The settings will be saved on your device and remembered for future papers that you will open in the mobile reader from our website.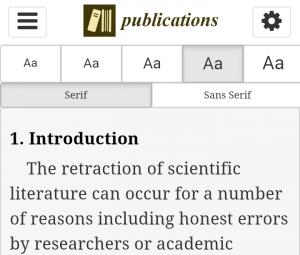 Finally, the menu which is always at your fingertips on the top of the screen allows you to easily jump from one section to another section in the paper anytime.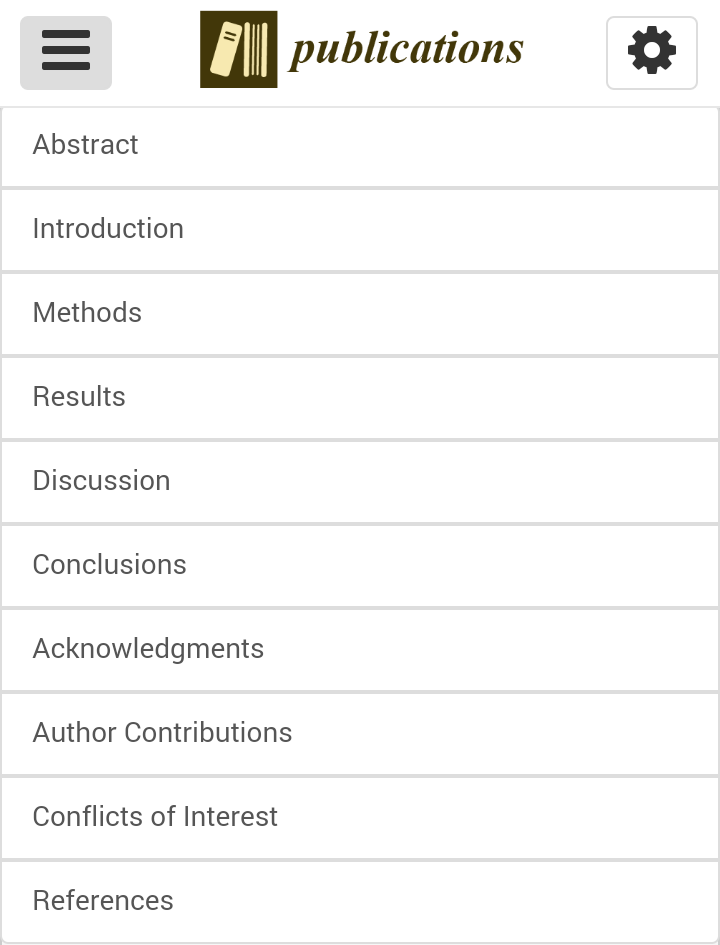 We hope you will like the new mobile reader, and would be pleased to receive your feedback!